Decks and Patios, Built With Style
LNK Deck & Remodels LLC
Remember that barbecue you went to at a relative's home, where you waited for an uncle to cook up some food outside, and then bring it in for you to eat at the dinner table, or in the living room? We didn't think so. The most memorable summer gatherings start and end on a deck or patio. Employ LNK Deck & Remodels LLC and you can be the one hosting these events.
Get A Free Quote
Decks and Patios, Built With Style
LNK Deck & Remodels LLC
We have been working closely with our clients for years to provide a personalized experience, with a focus on customer service. For speed, quality, and that extra level of care, think of LNK Deck & Remodels LLC.
Get A Free Quote
LNK Deck & Remodels LLC
Call us today to make your property into an outdoor paradise. We can get you a free quote within 24 hours so you can start planning parties right away!
Get A Free Quote
Composite Deck Construction
Composite is a material made of reclaimed wood, and discarded plastics. When combined with heat, it creates a strong decking material that stands up to pests and the elements. Originally sold uncapped, it evolved over the years to its capped form. The difference? Composite now no longer warps, cracks or splinters because of the surface product applied to it. This capping also repels moisture.
Patios
A surefire way to upgrade your summer experience is by installing a patio in your front or backyard. Not only are they affordable, but they will increase the resale value of your home and decrease your yard maintenance expenses. At LNK Deck & Remodels LLC, our team members love to relax on a patio, and our satisfied clients do as well!
Wooden Deck Construction
If you have a front or back yard that needs a bit of brightening up, a classic wooden deck is a great choice. Not only will you get years of enjoyment out of it when you host family events or set up a comfy lawn chair to relax in when you need some alone time, but you'll be making a real investment. Did you know, that the construction of a deck will add value to your home? You can make 70% of the original cost back!
Pergolas
A pergola is perfect for anyone who wants the convenience of a gazebo but with a little more breathing room. If you're looking for the perfect pergola for your outdoor living space, you've come to the right place. LNK Deck & Remodels LLC can give you an amazing pergola and excellent service.
Your yard deserves a deck or patio, and our talented team are ready to get to work! Summer just isn't summer unless you can enjoy it properly.
Perfect Patios
Come to LNK Deck & Remodels LLC for all your outdoor patio ideas. Patios, whether flagstone, clay, add curb appeal to your home just as quickly as a deck.
What better and more affordable way to add big value to your property? While you're living in your home, you will throw the best parties and if you choose to sell, buyers will picture themselves doing the same.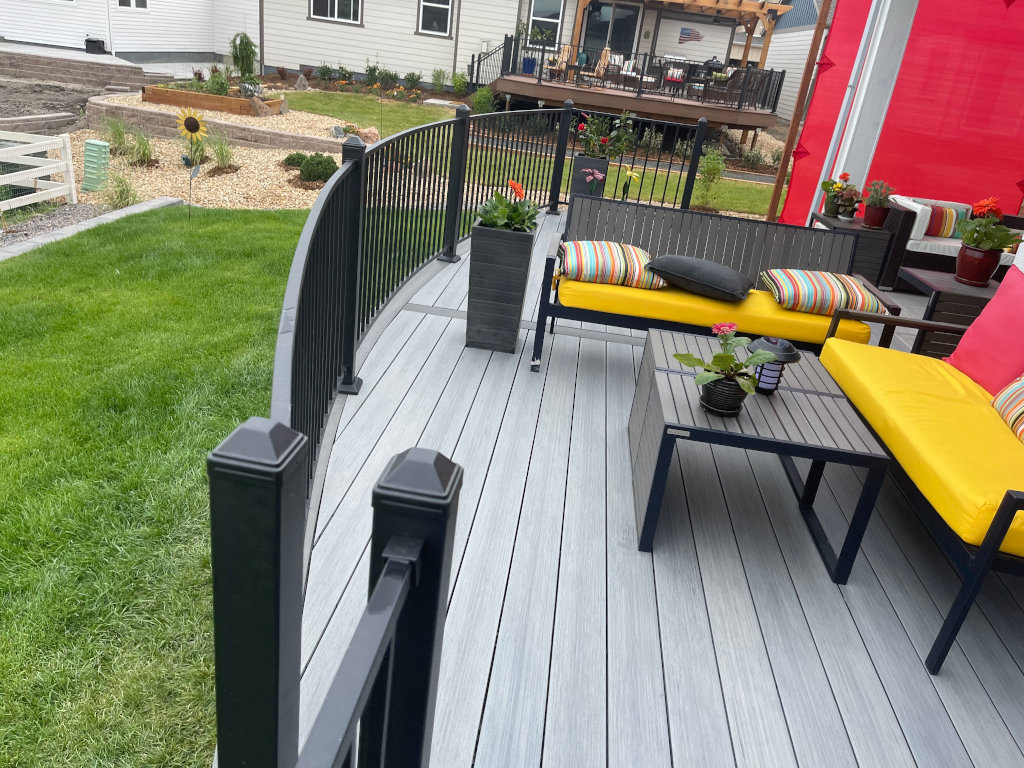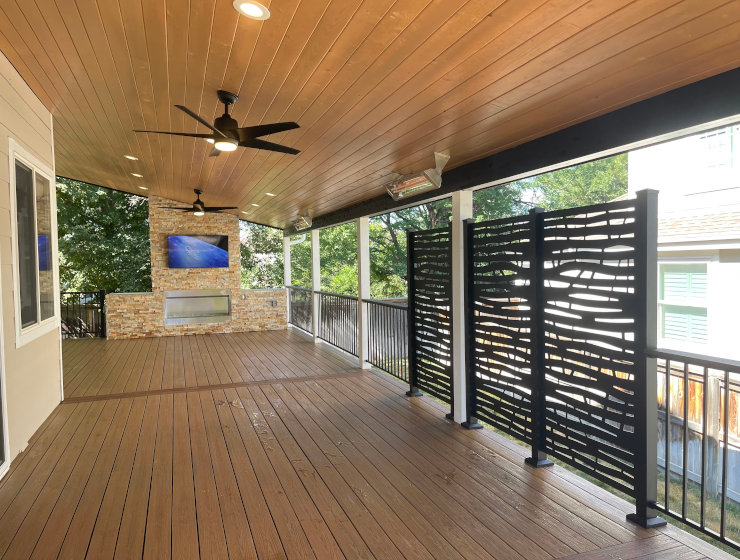 Dependable Deck Design
Getting a local deck builder to install a deck is a great choice for so many reasons. Not only will you be able to relax solo and get your tan on, but you can entertain as well. Throw a party or a BBQ and your new custom deck will bring it to the next level! Even better, your home's value will be instantly boosted!
Decks are a great way to add some square footage and improve your home fast.
Decks and patios are a project you can picture your dad doing on a lazy Sunday. So why hire a professional?
Building a deck or patio is not as simple as purchasing the supplies and laying them down in a square. If you want a beautiful deck or patio that flows with the shape of your yard, a contractor can envision the design that will work the best with your unique property.
Believe it or not, there are also codes to consider. You need a plan and a permit to build on your property. If you don't want to have to think about this, we'll handle it for you.
Finally, we know where to get the best materials, for the best price. You may be paying for our labor, but the return is huge.